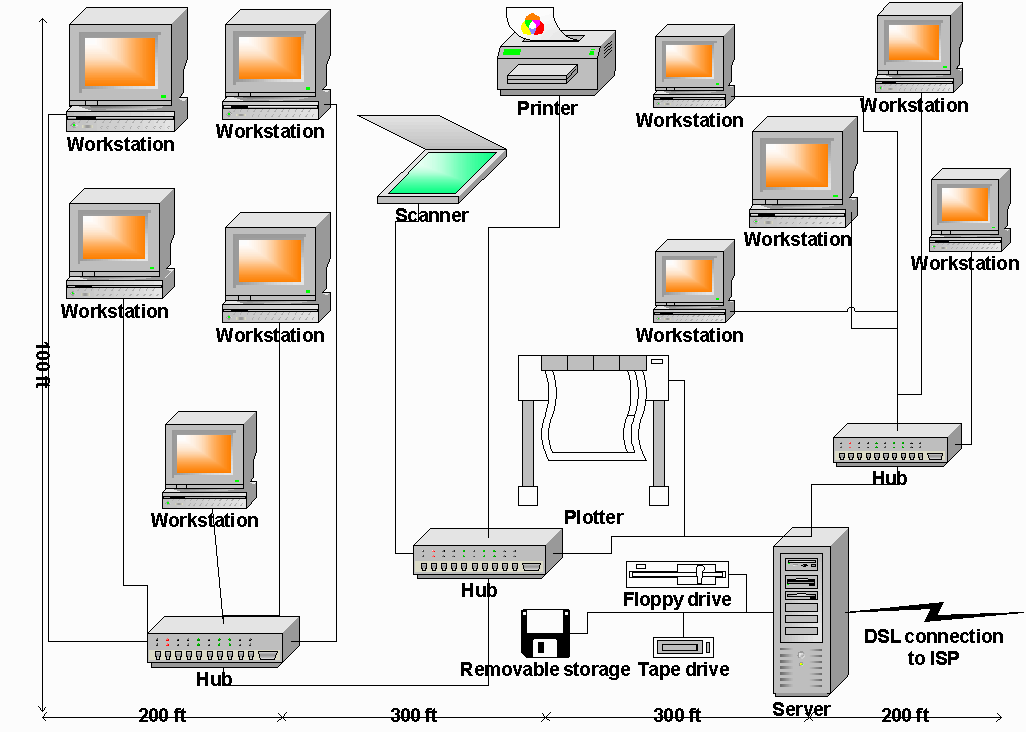 Photo Lab LAN prototype.
CAT5 UTP connects 3 hubs and Server evenly spread over 1000 ft across south wall.
Maximum capability of CAT5 UTP cable is 300 ft.
In order to provide faster downloads of large files, I recommend obtaining high-speed connection to ISP.
Example:

DSL
32Mbps for downstream traffic

32 Kbps to 1Mbps for upstream traffic
Photo CD could hold about 650 Mbp of image data.
This info could be uploaded to send out to client from Lab approximately in 12 to 30 minutes.
High-resolution images (650 Mb) could be downloaded from Internet in 25 seconds.
Fast Ethernet transport Photo Lab speed is 100 Kbps.
This enables to transport big size files (650 Mb) in about 20 minutes between server and nodes:
Workstations

Printer

Plotter

Scanner

Removable media devices